Laser coding technology is a popular non-contact option for permanent, high-quality coding. Laser systems are used for permanent coding of text, time and date, bar codes, serial numbers, and more. They are an ideal coding alternative where continuous inkjet (CIJ) printing systems are not practical. There are two types of laser coders that we will compare in this blog, fiber lasers, and CO2 lasers.
What is a Laser Coding System?
Before we dive in, here is some background on what a laser coder is, and the best applications for use. Laser coders use a focused beam of energy to mark a surface through ablation, engraving, or chemical modification (color change). With the ability to create high-quality, permanent discrete marks, a laser code is ideal for applications where presentation is important.
Fiber Lasers Vs. CO2 Lasers
Both lasers are great for making a permanent mark on several substrates, but there are clear differences between the two.
Fiber lasers use an optical fiber to mark several substrates, including metals and several different plastics. Fiber lasers and CO2 lasers consist of no moving parts and are easy to set up, which allows the user to integrate the laser system into their production line quickly. Even though there is a higher initial investment of purchasing a fiber laser, fiber lasers use less power than CO2 lasers because of their high electrical efficiency, which could result in significant savings in cost compared to CO2 lasers. When marking a substrate, CO2 lasers use electrically stimulated carbon dioxide, which creates high quality and high-intensity beam.
The great aspect of laser coding is the number of substrates they can permanently mark. Fiber lasers, like Squid Ink's SQ-50F, mark with a higher intensity than a CO2 laser, which is great for marking ceramics, plastics, matte metals, rubbers, composite material, and more. Fiber lasers work well with materials of all thicknesses, but they are particularly ideal when marking thin materials, including metal.
CO2 lasers, like Squid Ink's SQ-10 and SQ-30 lasers, can permanently mark onto paper, cardboard, glass, plastic, and many other substrates. These lasers are popular in the beverage industry, where codes are discreetly marked on glass bottles. CO2 lasers also work well with thicker materials and leave the surface of the product with a smoother finish compared to a fiber laser.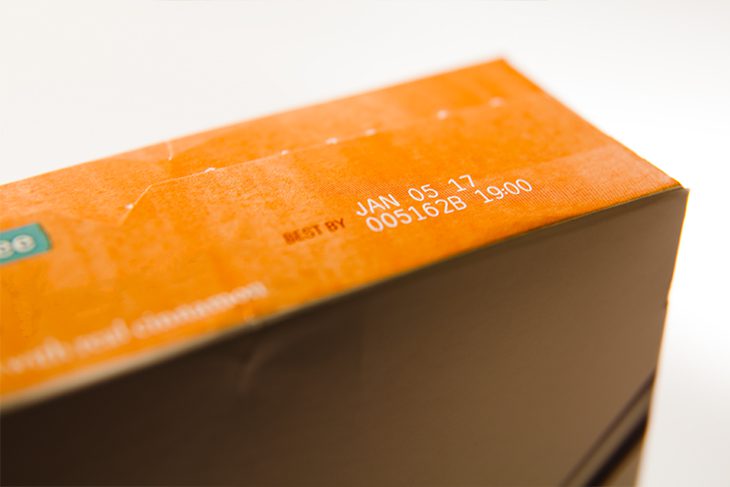 CO2 Laser on Coated Box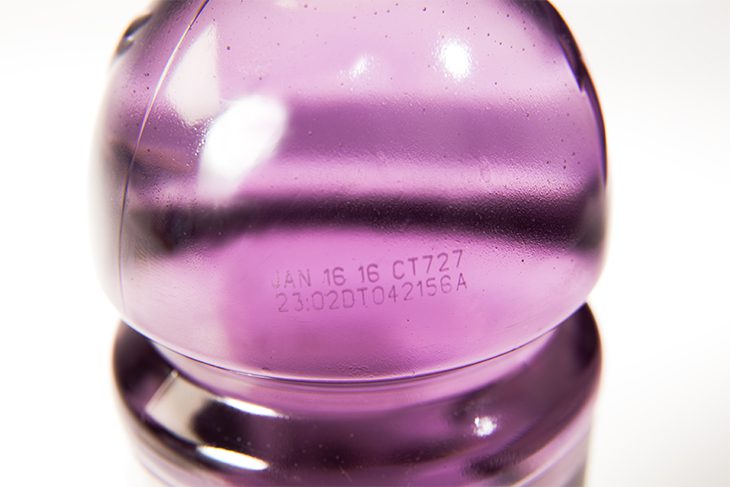 CO2 Laser on Plastic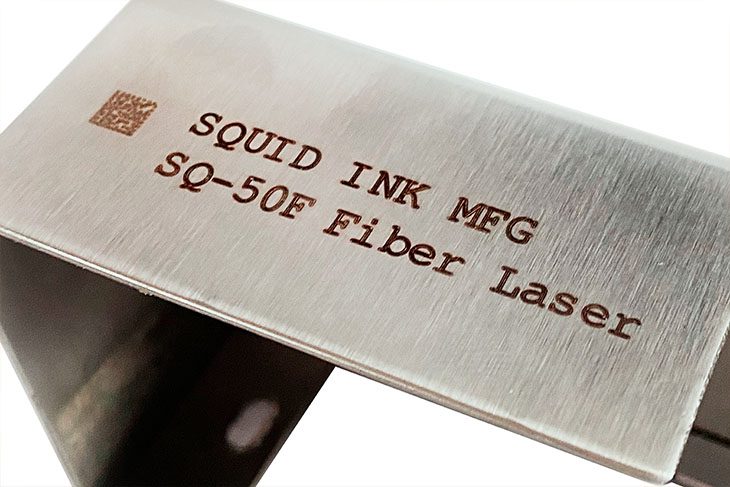 Fiber Laser on Metal 
Either way, you look at it, laser coding is a great way to permanently mark products. Choosing the right technology, fiber or CO2, is dependent on the substrate and application, so remember to do thorough research beforehand.
For more information on Squid Ink's laser coding systems, visit the Laser Coders section of our website. Also, be sure to check out our blog post and learn the differences between laser coders and inkjet printing systems.