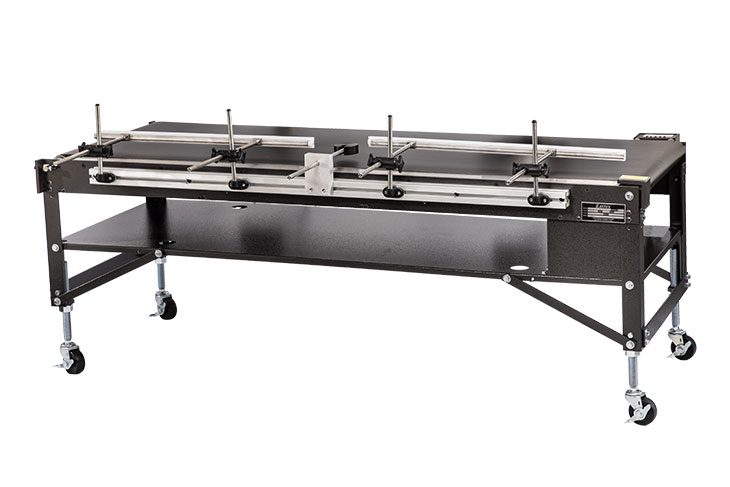 Magnetic control box mounting
Extrusion rail to easily mount ink jet printing systems and guide rails
Pre-drilled mounting plate for printer brackets (standard conveyor includes one plate)
Shelf for various storage
Eastey's variable speed conveyors offer the quality that you have come to rely on from Eastey. The EC Series conveyors offer a reliable stand-alone product transport for primary or secondary product marking, and make a convenient add-on infeed or exit feed conveyor to existing case taping or shrink wrapping equipment.
Designed for Inkjet Applications
The EC Series design is perfect for integration with ink jet printing equipment. Each conveyor comes pre-drilled in multiple locations to easily add printer and encoder mounting brackets. The smooth drive belt provides consistent speed for reliable, scannable barcoding and product transfer. Systems include a lower shelf with holes for cable management and provide storage for supplies such as spare printheads, printer and UV LED control boxes, spare ink, and more.
The conveyors utilize an endless belt with self-tracking V-groove for consistent alignment. The variable speed drive motor is adjustable up to 100 fpm for a variety of applications. The unit also features a magnetic control box that can be mounted on either side of the conveyor. Conveyor legs are adjustable from 20" up to 33.5". The system is designed to keep maintenance to a minimum and provide a fast and efficient method of product transport.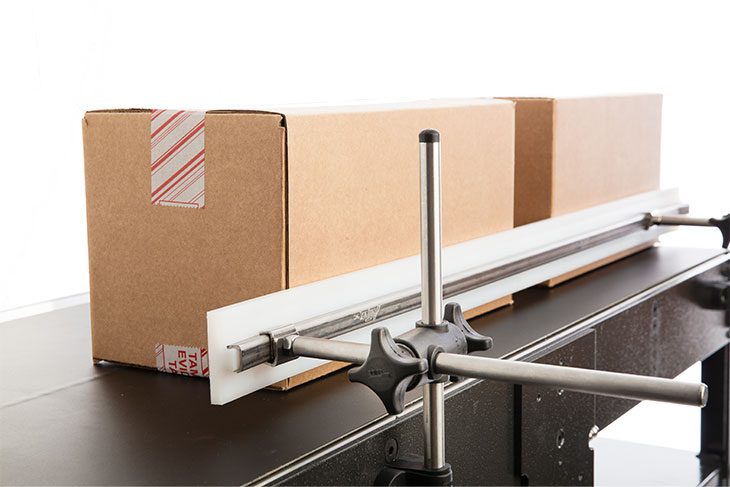 Single or dual optional side rails are available for box or primary product guidance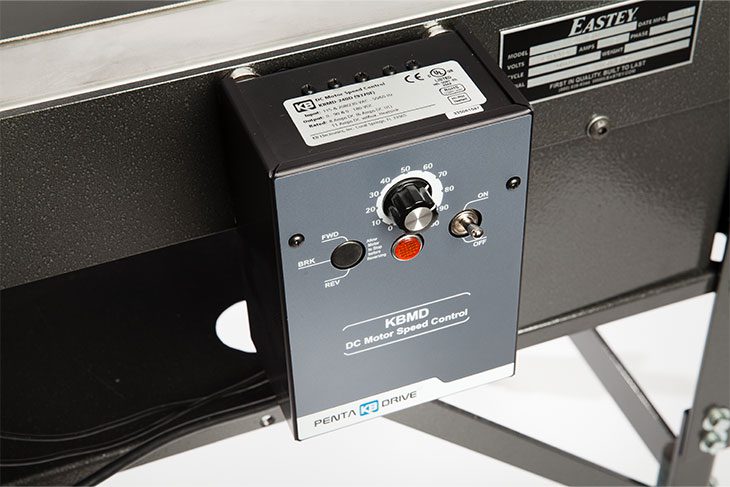 Magnetic control box can be mounted on either side of conveyor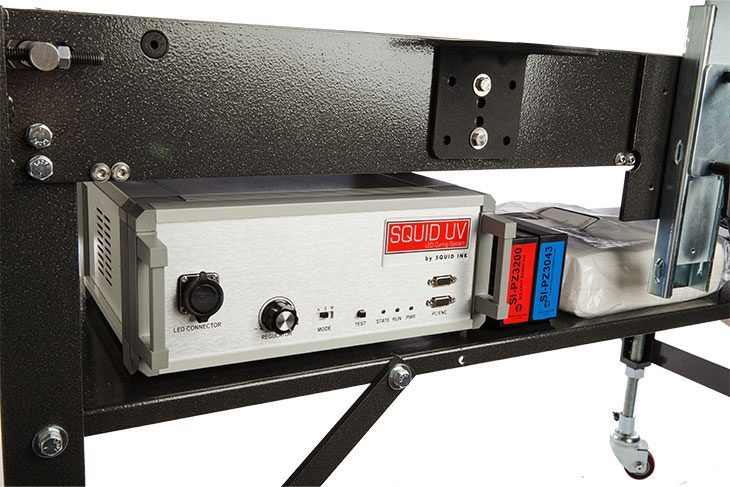 Shelf included for storage such as spare print heads, printer and UV LED control boxes, spare ink, and more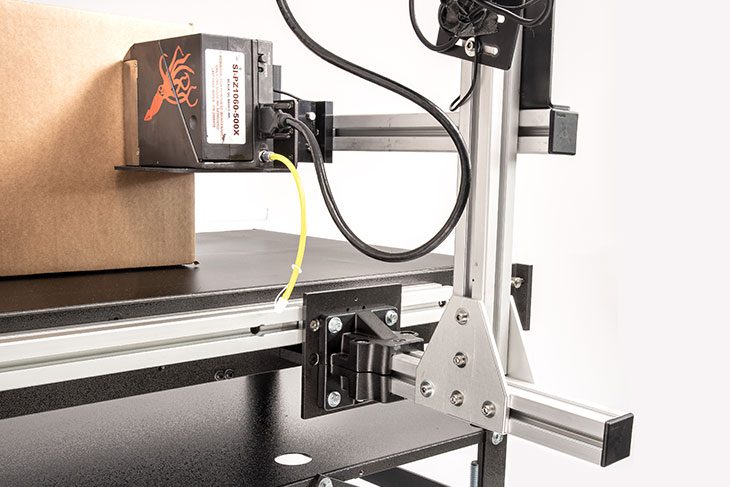 Included extrusion rail makes for easy for integration with ink jet printers and other equipment
EASTEY CONVEYOR FEATURES
Magnetic control box mounting
Extrusion rail to easily mount ink jet printing systems and guide rails
Pre-drilled mounting plate for printer brackets (standard conveyor includes one plate)
Shelf for various storage
Small space-saving footprint
Seamless self-tracking belt
¼" cold rolled steel
Variable speed drive
Optional guide rails available
Safety cover over pinch points
Adjustable conveyor height
Smooth, consistent belt speed
CONVEYOR SPECIFICATIONS
Model EC1248 – (L) 48.9″ (W) 20.2″ Conveyor (W) 12″ (Weight) 160 lbs.
Model EC1848 – (L) 48.9″ (W) 26.2″ Conveyor (W) 18″ (Weight) 250 lbs.
Model EC2472 – (L) 72″ (W) 32.2″ Conveyor (W) 24″ (Weight) 300 lbs.
Machinery Makeup – Industrial strength 12 gauge steel, powdered coated for durability
Variable Speed – Up to 100 fpm
Conveyor Height Adjustment – 20″ to 33.5″ without casters; 24″ to 37.5″ with casters
Electrical Requirements – 110V 5A Single Phase
OPTIONAL ACCESSORIES
Casters – Lockable casters for easy movement throughout the plant
Additional Printhead Mounting Plate – Predrilled to mount full family of Squid Ink Printing Systems
Guide Rails – Heavy-duty adjustable height and reach to align product for consistent print (sold separately per side)
E-Stop – Large safety mechanism to shut off conveyor immediately