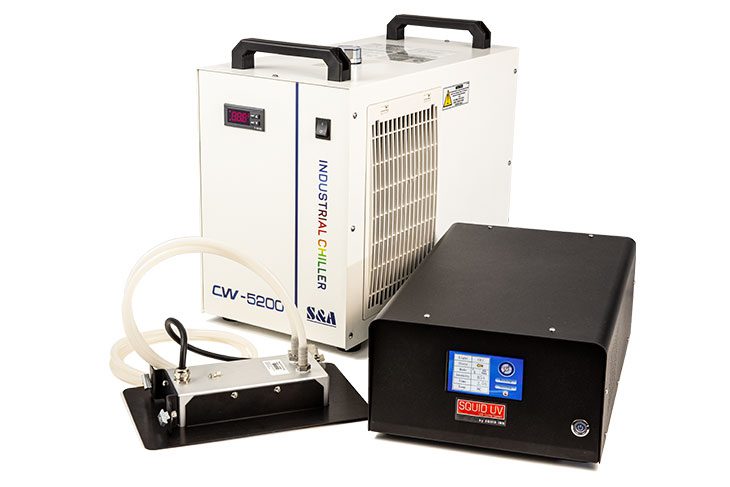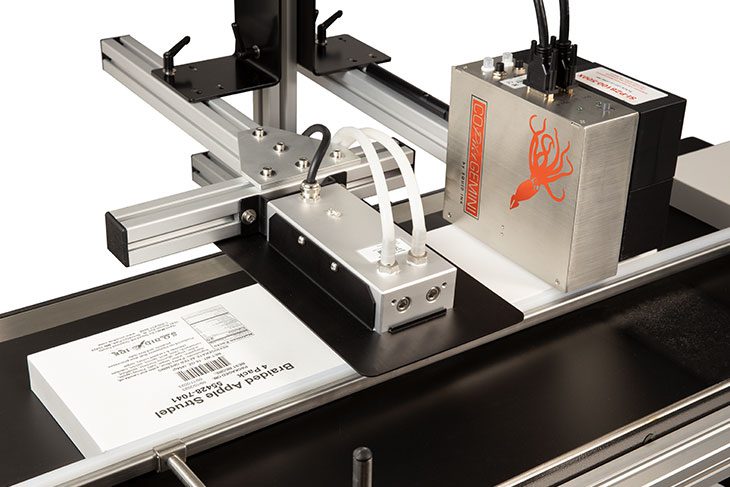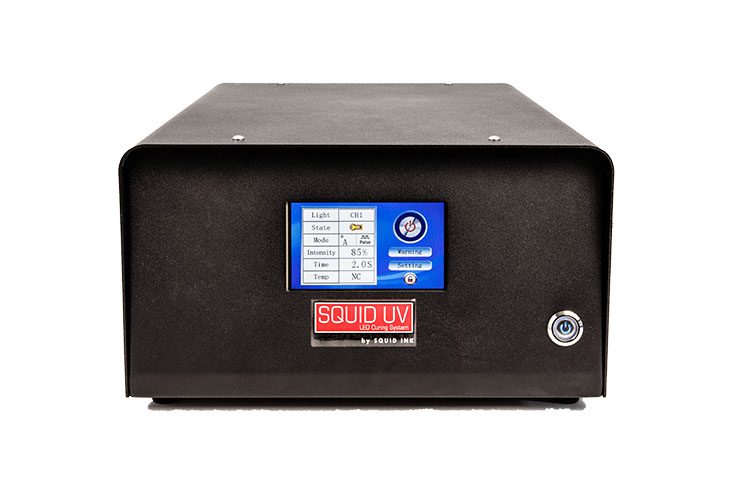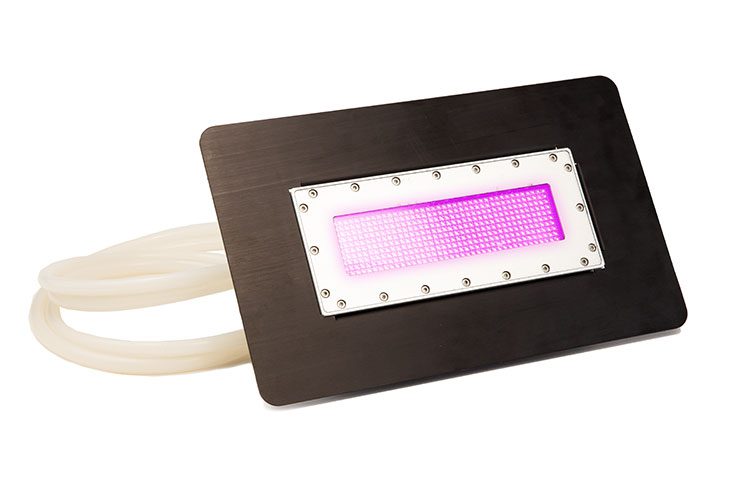 Water Cooled
UV LED Curing System
The system features an advanced LED module to provide consistent luminance, resulting in a reliably cured product, every time
Accurate and consistent UV curing across a variety of commercial and industrial printing applications
Capable of curing inks in a 40mm x 160mm area from a single lamp module
Stable and efficient way to cure ink
Includes a chiller, water-cooled lamp module, and a controller
Accurate And Consistent Performance
The water-cooled Squid UV LED Curing System from Squid Ink offers accurate and consistent UV curing across a variety of commercial and industrial printing applications. Whether you need to cure ink on coated stocks, metal, glass, automotive products, plastics, electronics and more, you're sure to find the right solution with Squid Ink's new water-cooled UV Curing System.
Squid Ink's Water-Cooled UV is capable of curing inks in a 40mm x 160mm area from a single lamp module. The system features an advanced LED module to provide consistent luminance, resulting in a reliably cured product, every time. The stability of UV LED technology makes the output of electricity predictable and stable, avoiding problems associated with conventional halogen heat lamp drying.
Squid Ink's water-cooled system includes a chiller, water-cooled lamp module, and a controller.  The chiller constantly cycles 6 liters of cool water through the UV lamp.  Cool water goes in, heated water comes out, and cycles back to the chiller to be cooled. In comparison to an air-cooled system, the water-cooled system runs cleaner with no air flow or air movement to blow dust and debris on the product.  Water-cooled systems also run much quieter as noisy air fans are not running to keep the lamp module cool.
UV LED technology provides a stable and efficient way of curing CIJ, piezo, and thermal inkjet inks. The integrated chiller and water-cooled system considerably lowers the unit's operating temperature to extend the life of the machinery while reducing maintenance costs. The use of UV LED curing results in significant savings in power reduction, and time and money spent replacing lamps becomes obsolete due to the 20,000+ hour illumination runtime. For comparison, Squid UV curing systems use about 75% less energy than typical UV arc lamp curing.
Our UV system is designed to meet the harsh demands of your application. You can be confident that Squid UV's rugged design will withstand the most abusive industrial environments while providing superior quality UV curing. For ease of use and integration, the Squid UV lamp mounts directly to your existing manufacturing line and requires no need for preheating. The system is programmed with an easy-to-use color touchscreen and can be programmed to run in manual or automatic mode to match the operation of your manufacturing line. For quick startup, Squid UV's fast response functionality means that the system can be powered on and ready to go at an instant, eliminating downtime and increasing your ROI.
As a proven complement to Squid Ink's growing family of industrial printing systems, Squid UV gives users more options for their coding and marking applications. In addition, water-cooled UV LED curing systems are clean and efficient, improve print quality due to immediate dry time, help to increase production rates, and are easy to integrate into existing production lines. Any way you look at it, Squid UV curing systems provide significant benefits to your manufacturing process.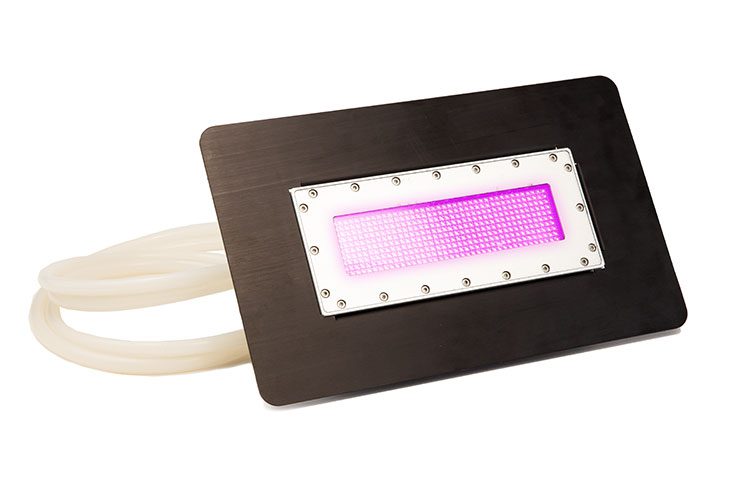 40mm x 160mm UV LED lamp offers instant on/instant off curing.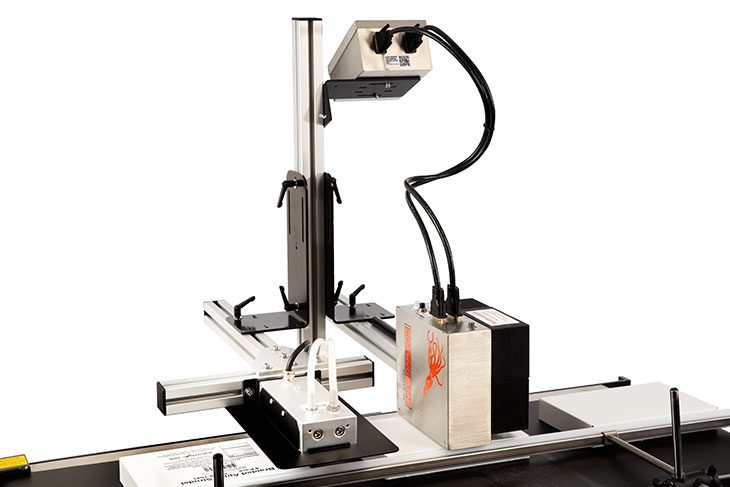 Standard bracketry allows Squid Ink's UV system to mount directly to your existing production line.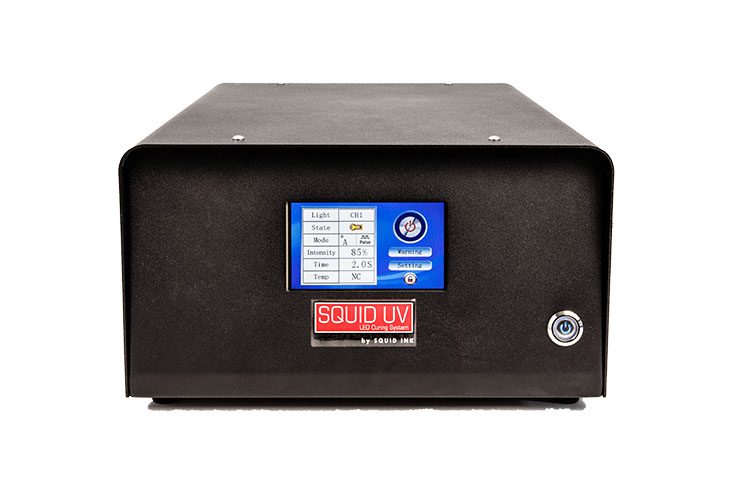 Adjustments are simple with the easy-to-use touchscreen controller.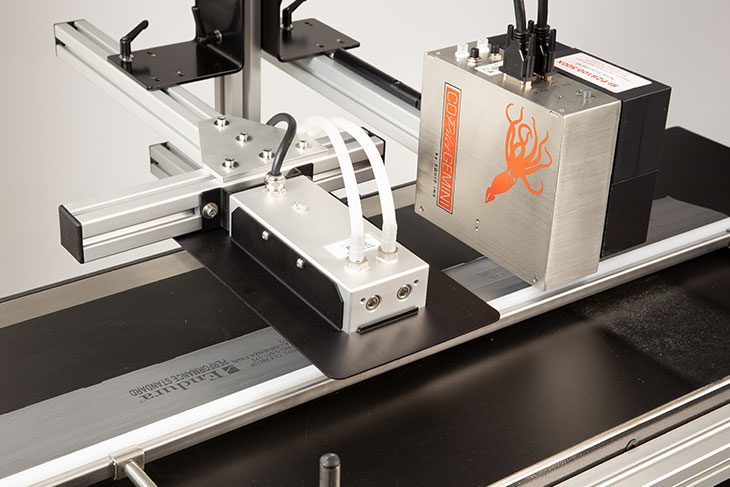 Squid Ink's water-cooled UV LED system products reliable curing on coated cartons, plastics, metals, film and more.
System Specifications
Wave Length - 395 ± 5nm
Irradiancy - 12W / cm ²
Effective Illumination Area - 1.6" x 6.3" or 40mm x 160mm
Recommended Illumination Height - 1.5 - 10mm from substrate
Production Line Dry Time - Up to 115 f/min (35m/min) depending on substrate
Control Modes - Manual or Automatic
Illuminant Output Control - 10% - 100%
Controller Dimensions - 18"L  x 11.75"W x 6.75"H or 457mm x 298mm x 171mm
Illuminating Head Dimensions - 8.25"L x 3.5"W x 2"H or 209mm x 89mm x 51mm
Lamp Shield Dimensions - 12.5" x 7.5" or 317mm x 190mm
Power Supply - 90 - 220VAC, 50/60Hz
LED Lifetime - 20,000 hours or more
Working Environment - 32°F (0°C) - 95°F (35°C)
Storage Environment - 14°F (-10°C) - 140°F (60°C)
Chiller Specifications
Tank Capacity - 6 liters
Max Pump Lift - 12 meters
Chiller Dimensions - 22"L x 11.25"W x 18.25"H or 559mm x 286mm x 464mm
Power Supply - 110VAC, 60Hz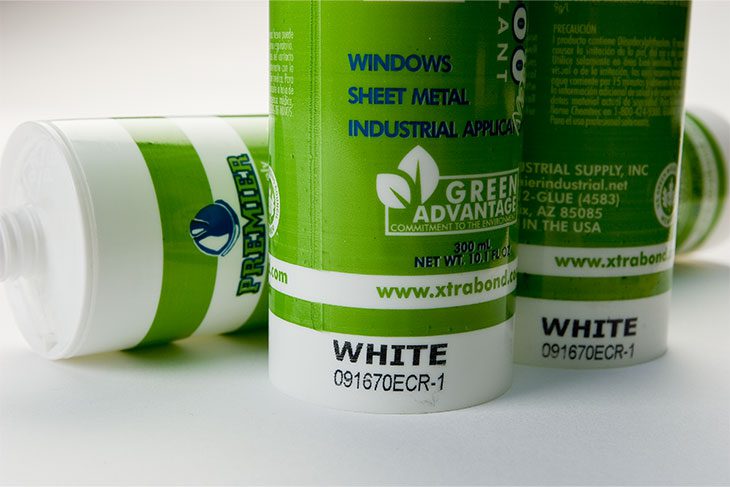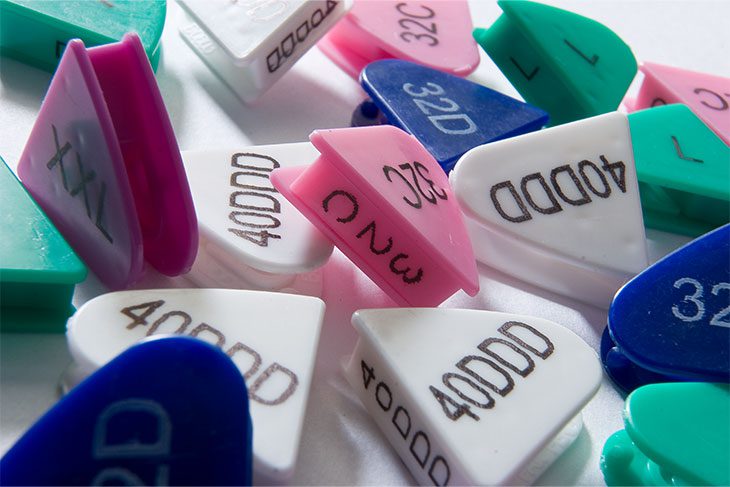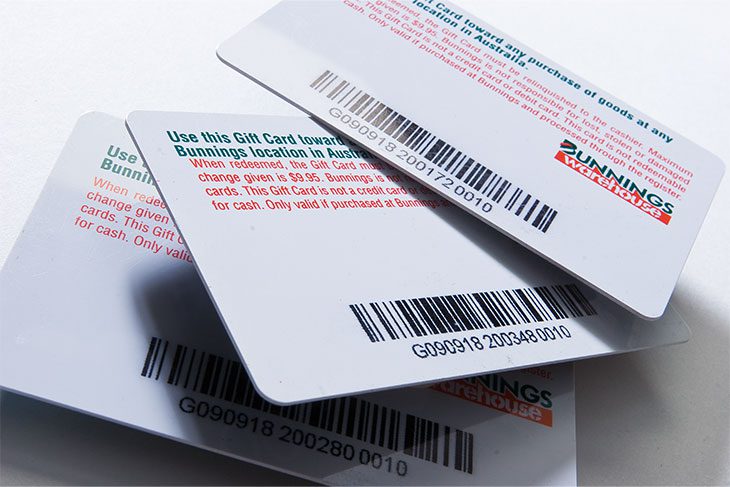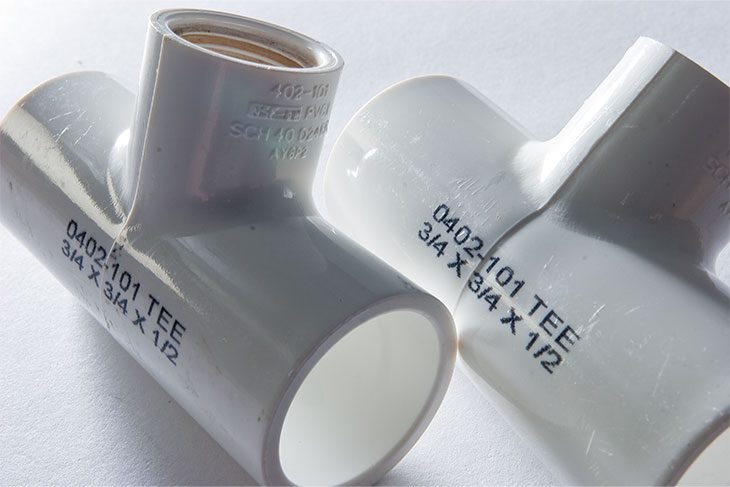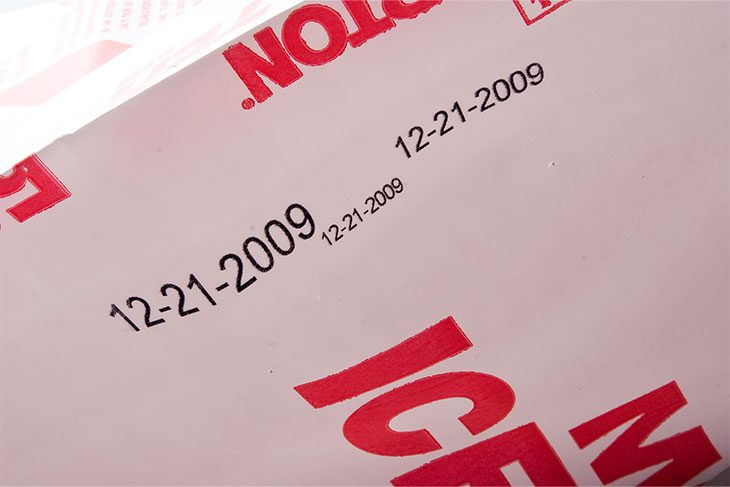 Looking for Replacement Ink Jet Inks and Fluids?