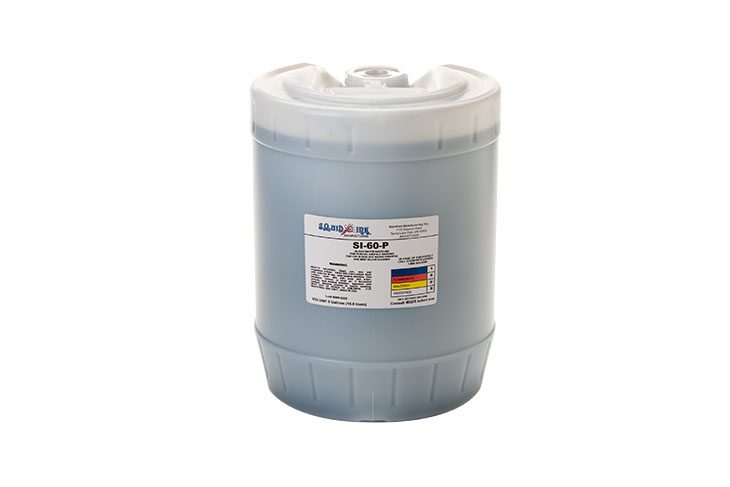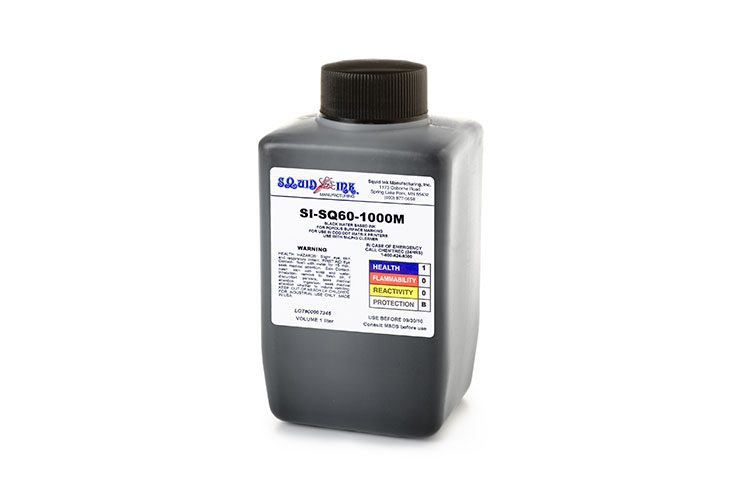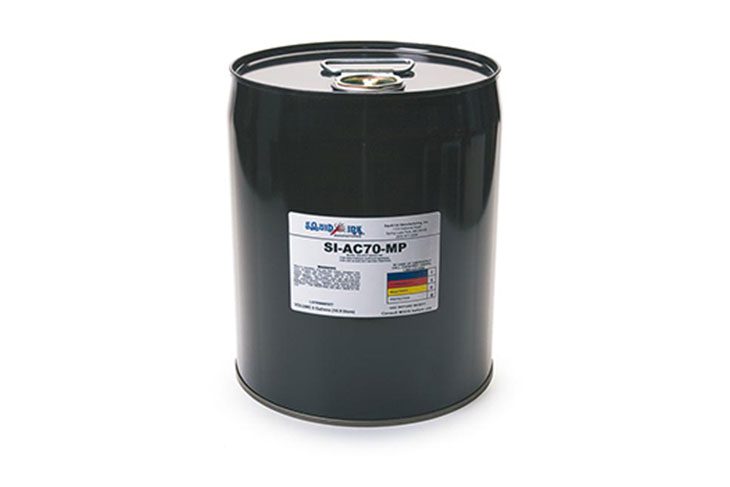 DOD Large Character
Replacement Fluids
Squid Ink manufactures superior quality ink jet fluids designed for a wide variety of ink jet printing systems. In fact, Squid Ink offers one oft the most complete line of drop-on-demand (DOD) inks in the industry today. Our DOD products include formulations for the most common printing systems, and are packaged in 100% compatible, direct replacement containers.
Lower Downtime and Maintenance Costs
Squid Ink manufactures water-based DOD inks for use in printers manufactured by Marsh®, Videojet®, Diagraph®, Matthews®, Loveshaw®, and others. Customers using Squid Ink DOD fluids often experience longer machine life, less downtime, and lower maintenance costs than when they use competitive products.
Plug and Print With 100% Compatible Containers
Squid Ink manufactures quality replacement inks compatible with some of the most common ink jet systems in the marketplace. We also package these inks in 100% compatible containers, eliminating adaptors, fittings, or add-on units. These products include 100% compatible containers for Matthews® 1-liter bottle, Domino® bag-in-a-box, and 5-gallon pail for all original equipment manufacturers. With Squid Ink, simply replace the container and continue printing.
Rest Easy With A No-Risk Warranty
Squid Ink stands by the product line with a comprehensive warranty. Squid Ink guarantees that all fluids will be free of defects and will not cause damage to ink jet printers when used under conditions for which the product was manufactured. Squid Ink will replace or provide full credit for products which we supply that are defective and returned by the customer. For a complete listing of our warranty, please see our website at www.inkjetfluids.com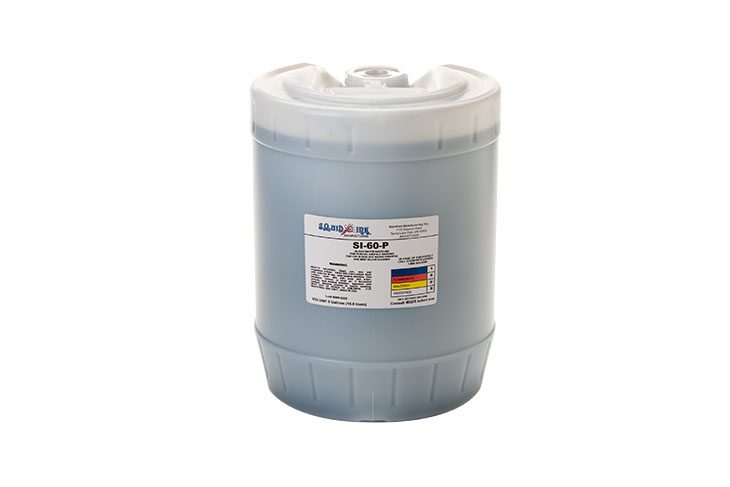 5-Gallon Pail
Most OEMs (water & solvent based)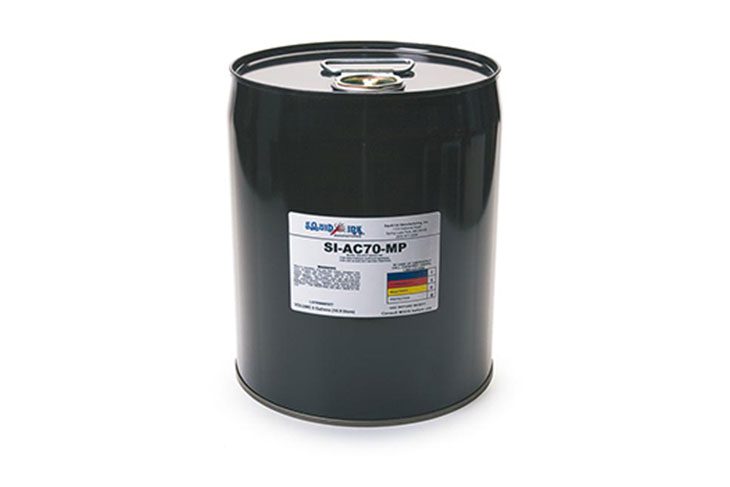 5-Gallon Metal Pail
Matthews (solvent-based)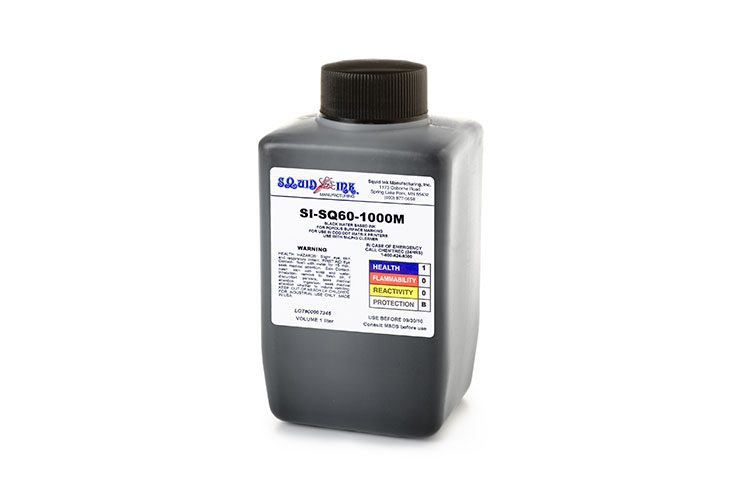 Matthews Jet-A-Mark®
1-liter bottle (water-based)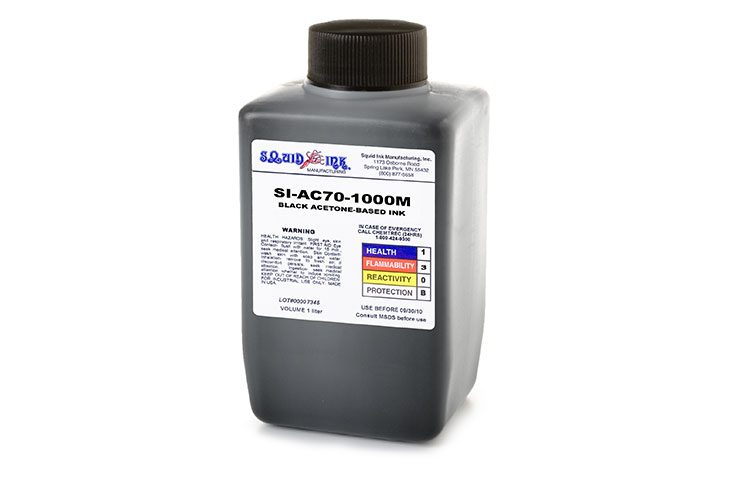 Matthews Jet-A-Mark®
1-liter bottle (solvent-based)
All of our inks are formulated to meet or exceed the OEM specifications
Our formulations include the highest quality resins and dyes available
Our self-cleaning inks provide less printhead maintenance and extended valve life
Our DOD inks offer consistent dot patterns and low bleed into substrates
Our inks are filtered 9 times to 3 microns absolute (vs. industry average of 10 microns nominal)
100% utilization – our inks contain no sediment, residue or sludge which clog printheads
No flushing required with Squid Ink fluids – simply replace and continue running
We consistently ship all fluids within 48 hours of order
Our twenty-five year history of providing replacement inks to the manufacturing and packaging industries speaks to our commitment to service and quality
Common Replacements By OEM
Products are added frequently. Contact us for a complete listing of available formulations or visit www.inkjetfluids.com.*All trademarks are the property of their respective owners.
| | | |
| --- | --- | --- |
| DOD WATER-BASED OEM | OEM INK NUMBER | SQUID INK REPLACEMENT |
| Diagraph | TWP-1 | SI-60 |
| Diagraph | TWP-2 | SI-61 |
| Diagraph | TWP-3 | SI-63 |
| Diagraph | TWP-4 | SI-62 |
| Iimak | WTRBS Black | SI-60 |
| Loveshaw | CPA275 BK | SI-60 |
| Loveshaw | CPA275 RD | SI-61 |
| Loveshaw | CPA275 BL | SI-62 |
| Matthews | AlphaMark | SI-60 |
| Matthews | JAM-3005 | SI-LP43 |
| Matthews | PX-370 | SI-60 |
| Videojet/Marsh | INOK-90019-GC | SI-60 |
| Videojet/Marsh | INSK-80324 | SI-60 |
| | | |
| --- | --- | --- |
| OEM | OEM INK NUMBER | SQUID INK REPLACEMENT |
| Diagraph | TSO-1 | SI-EI70 |
| Diagraph | TSO-2 | SI-EI71 |
| Diagraph | TSO-3100 | SI-EI70XF |
| Diagraph | TSO-4300 | SI-KP70 |
| Matthews | JAM-1001 | SI-KP70 |
| Matthews | DPI-101 | SI-KP70 |
| Matthews | SCP-610 DW | SI-NP70GB |
| Matthews | JAM-2005 | SI-NP43 |
| Matthews | SCP-620A | SI-EI70 |
| Videojet/Marsh | IJ-FD-BK | SI-KP70 |
| Videojet/Marsh | IJ-FD-BL | SI-KP72 |
| Videojet/Marsh | IJ-NP-BK | SI-EI70 |
| Videojet/Marsh | IJ-NP-BL | SI-EI72 |