Almost all manufacturers require some type of code on their product. These codes can range from simple dot-matrix codes, elaborate hi-resolution bar codes and logos, and discrete date and lot codes on primary products. There are several technologies available for making a mark; we'll compare two common methods – inkjet printing and laser coding.
What is Inkjet Printing?
Inkjet printers propel droplets of ink onto a substrate (the product being printed on) in a specific pattern without touching the object's surface. Inkjet printing is non-contact, which means only the ink touches the product or packaging. There are many methods of propelling ink onto a substrate depending on the type of printing technology being used. Squid Ink utilizes plunger technology in its dot-matrix printers that are commonly used for printing a series of dots in a matrix pattern to print simple codes, piezoelectric technology for printing hi-resolution characters such as barcodes, logos, and alphanumerics, and continuous inkjet (CIJ) technology for high-speed marking of primary products. To read more in-depth on inkjet printing, visit our Inkjet Printing 101 blog for more information.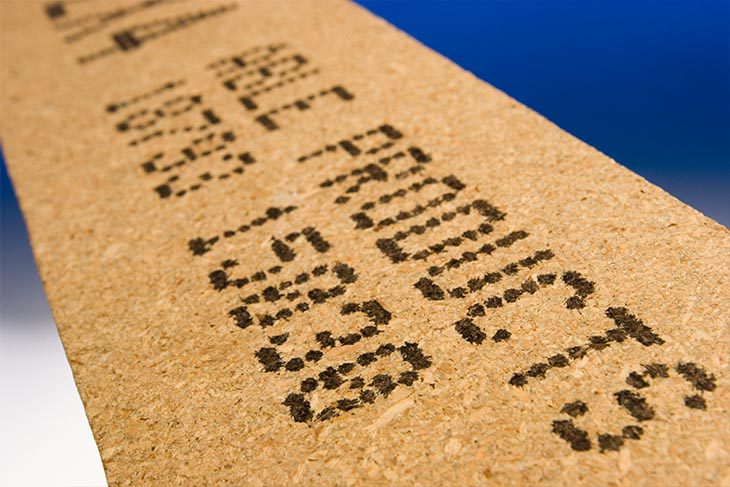 Dot-Matrix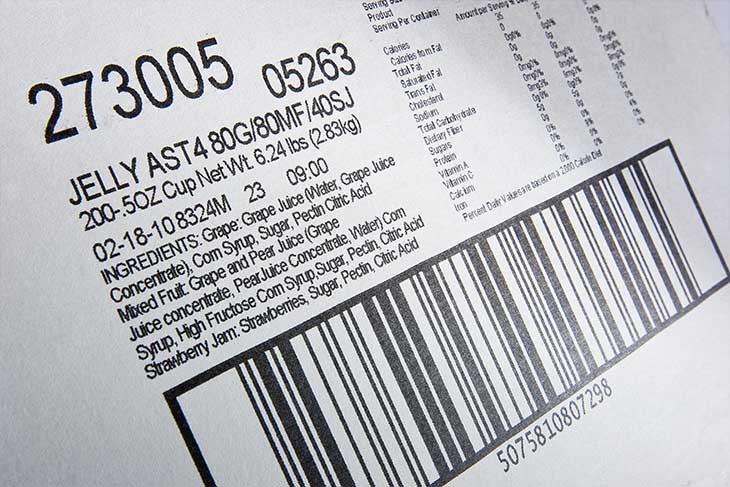 Piezoelectric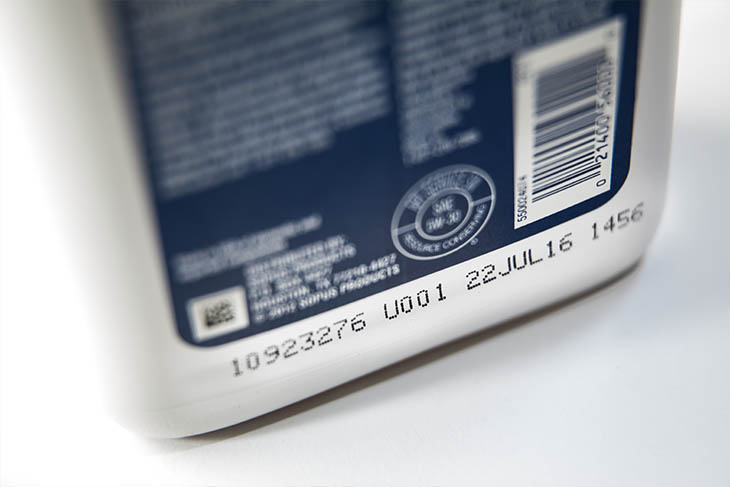 Continuous Inkjet 
What is Laser Coding?
Laser coders use a focused beam of energy to mark a surface through ablation, engraving, or chemical modification (color change). Laser coding technology is a popular non-contact option for high-quality coding and is great for permanent coding of text, time and date, bar codes, serial numbers, and more. With the ability to create high-quality, permanent discrete marks, a laser code is ideal for applications where presentation is important. Want to continue learning about laser coding systems? Visit our Laser Coding 101 blog entry to learn more.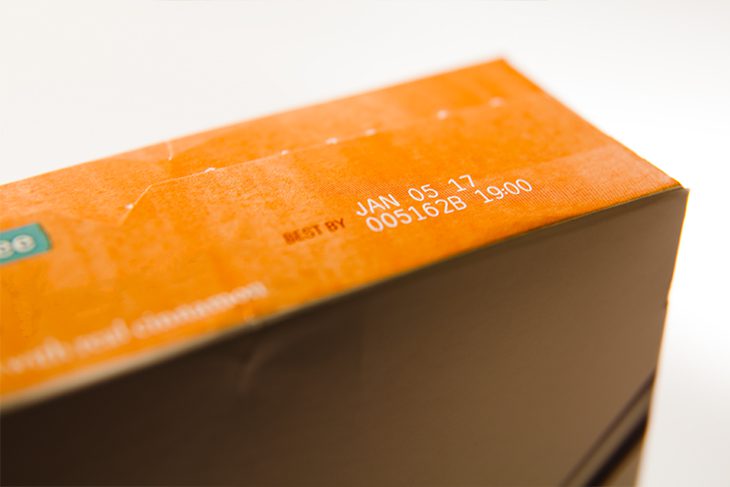 Laser on Coated Box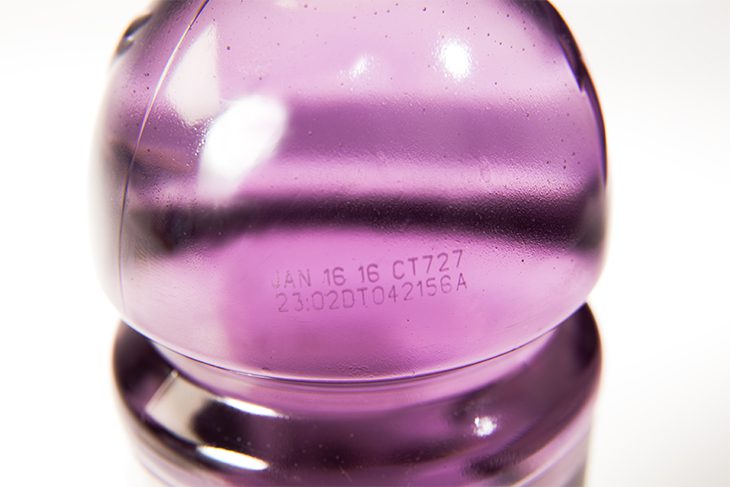 Laser on Plastic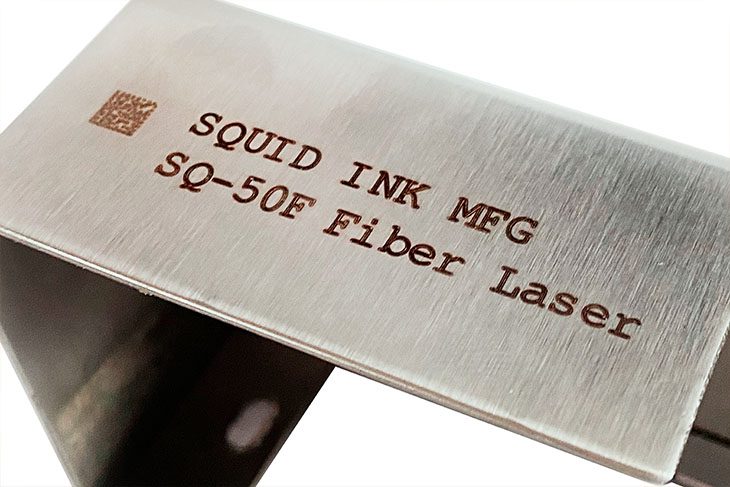 Laser on Metal 
nkjet vs. Laser
Inkjet printers and laser coders are great for coding and marking, but there are clear differences. Laser coders have a higher initial purchase price than inkjet printers, but while the initial investment is greater, maintenance and consumable costs are relatively low. Laser coding systems commonly have a longer life span than inkjet printers and can code on a variety of substrates without requiring additional formulations of ink or fluids. Additionally, laser coders can mark products that are stationary or while moving on a production line.
In contrast, Inkjet printers have a lower upfront cost than laser printers but have higher operating costs due to the requirement of ink and consumables. To print on various substrates, inkjet printers use a wide variety of inks specially formulated for the substrate being printed on. These substrates can be grouped into two main surfaces: porous surfaces (uncoated corrugate boxes, paper, wood, drywall, and more) or non-porous surfaces (coated corrugate, glass, metals, plastics, foam, and more).
In operation, inkjet printers are great for printing products on packaging lines where the distance between the print head and product is variable. Because inkjet printers are easy to assemble and operate, they are a commonly desired solution for manufacturers that need to code their products.
Inkjet printers and laser coders are both great options for coding a variety of products. It is important to know which printing system will meet the criteria of your packaging line.
To learn more about the marking and coding solutions that Squid Ink has to offer, visit our product pages or give us a call and learn more about how we can help you code the products you deliver to the world.