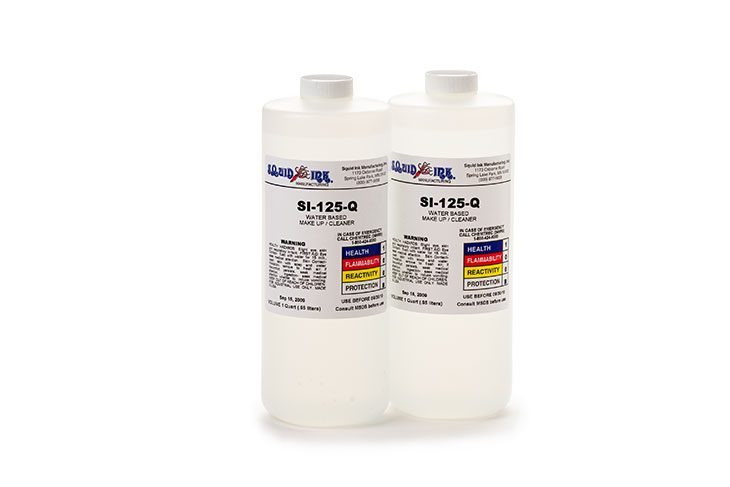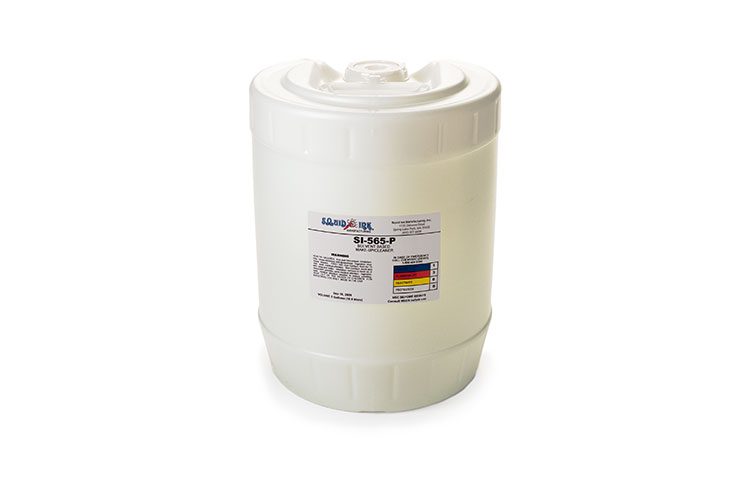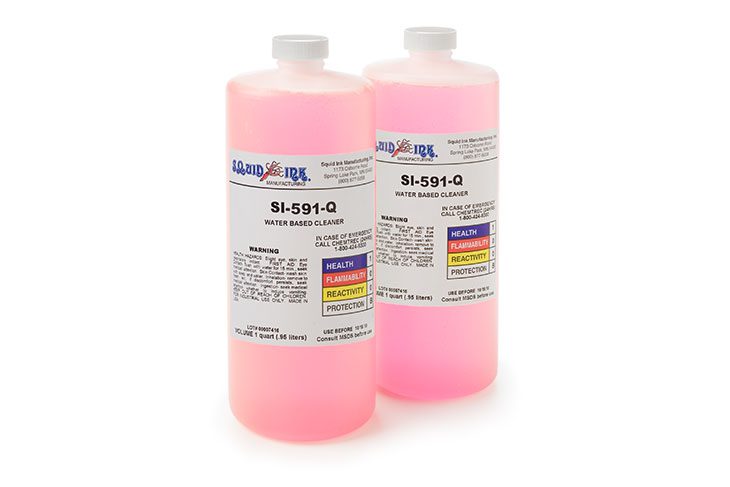 CIJ/Make-Up
Replacement Fluids
Squid Ink manufactures superior quality CIJ fluids designed for a wide variety of CIJ printing systems. In fact, Squid Ink offers one of the most complete line of CIJ replacement fluids in the industry today. Our replacement fluids include formulations for the most common printing systems, and are packaged in 100% compatible, direct replacement containers
Lower Downtime and Maintenance Costs
As an innovative leader in the industry, Squid Ink has been instrumental in formulating inks for the industry's most popular technologies. Our CIJ fluids are fully compatible with the formulations used in CIJ printers manufactured by Videojet®, Imaje®, Hitachi®, Linx® and others. Our replacement fluids are formulated to meet or exceed the specifications and performance of OEM products.
Plug and Print With 100% Compatible Containers
Squid Ink manufactures quality replacement inks for the most common CIJ systems in the marketplace. We also package these fluids in 100% compatible containers, eliminating adaptors, fittings, or add-on units. These products include ½ liter and 1 quart bottles, and 5 gallon pails for Videojet®, 1 quart bottles for Imaje®, and ½ liter bottles for Linx®. No flushing is needed with Squid Ink – simply replace the ink container and continue printing.
Rest Easy With A No-Risk Warranty
Squid Ink stands by the product line with a comprehensive warranty. Squid Ink guarantees that all fluids will be free of defects and will not cause damage to ink jet printers when used under conditions for which the product was manufactured. Squid Ink will replace or provide full credit for products which we supply that are defective and returned by the customer. For a complete listing of our warranty, please see our website at www.inkjetfluids.com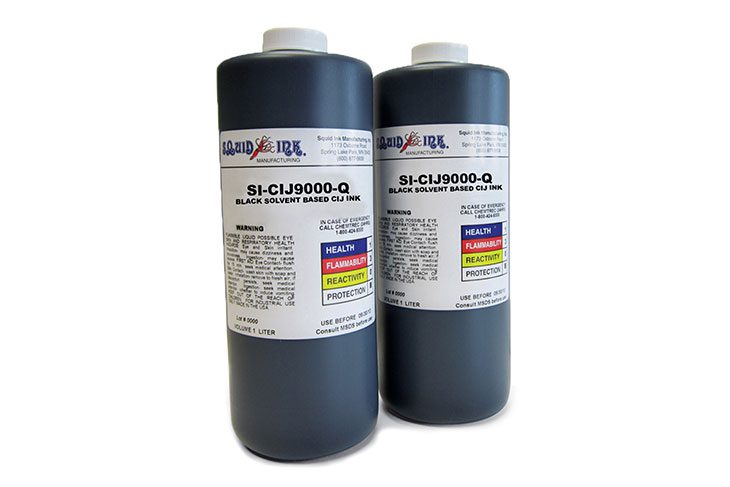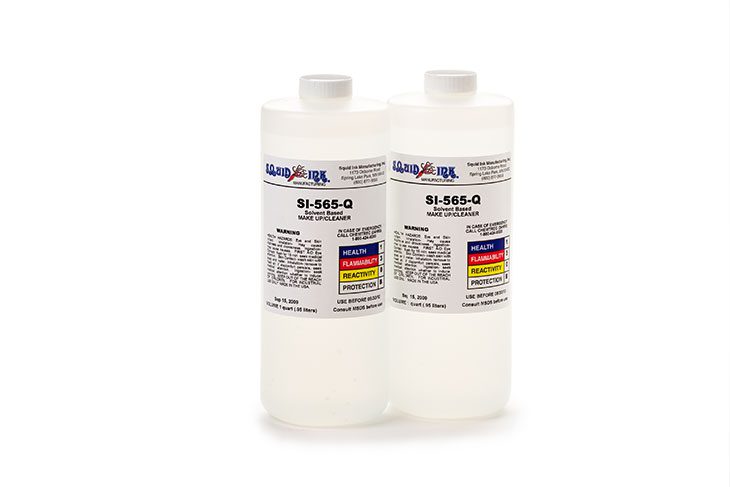 Videojet®
1-quart bottles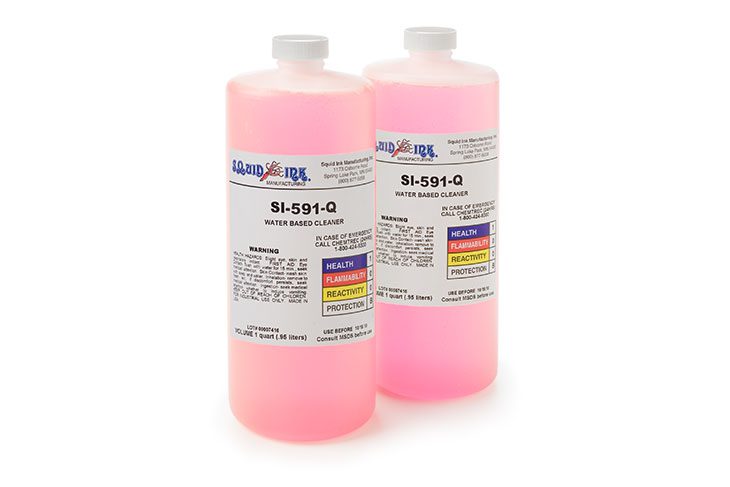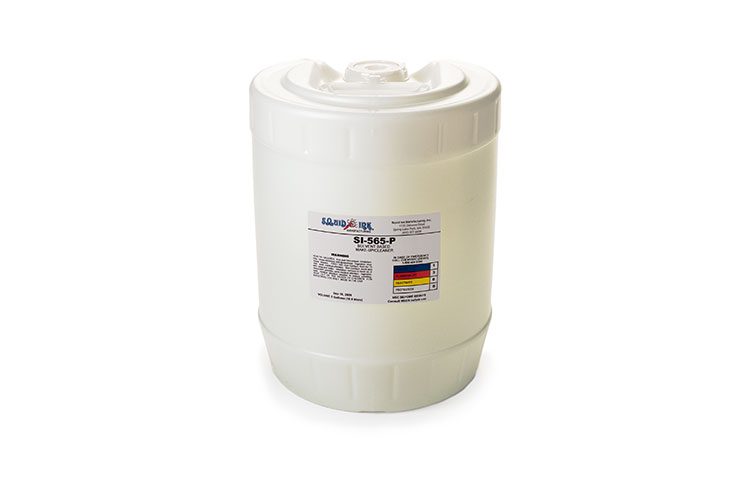 Marsh®/Videojet®
5-Gallon Pail
All of our make ups are formulated to meet or exceed the OEM specifications
Direct replacement of OEM products
We use 100% virgin, 99.9% pure chemicals from ISO 9000 certified vendors
Make-up is filtered three times; the final filter is .4 microns
No flushing required with Squid Ink fluids – simply replace and continue running
Our make-up/cleaners eliminate the need for a make-up and a separate cleaner
We consistently ship all fluids within 48 hours of order
Over twenty-five year history of providing replacement inks to the manufacturing and packaging industries speaks to our commitment to service and quality
Common Replacements By OEM
Products are added frequently. Contact us for a complete listing of available formulations or visit www.inkjetfluids.com.*All trademarks are the property of their respective owners.
| | | |
| --- | --- | --- |
| OEM | OEM INK NUMBER | SQUID INK REPLACEMENT |
| Citronix | 300-1001-001 | SI-CIJ9000 |
| Citronix | 300-1006-001 | SI-CIJ9000 |
| Citronix | 300-2001-001 | SI-CIJ9000 |
| Domino | WL – 200 Wash | SI-200 |
| Domino | 1000Q Wash | SI-100 |
| Domino | IR-270BK | SI-CIJ9020 |
| Hitachi | JP-K72 | SI-CIJ9000 |
| Hitachi | JP-Y307 | SI-CIJ9011 |
| Hitachi | TH-18 | SI-CIJ9090 |
| Imaje | 5157E | SI-CIJ9010 |
| Imaje | 5191 | SI-591 |
| Imaje | 5100 | SI-100 |
| Ink Jet, Inc. | 175i | SI-175 |
| Ink Jet, Inc. | 501 | SI-825 |
| Ink Jet, Inc. | 509 | SI-875 |
| Linx | 1014 | SI-CIJ9000 |
| Linx | 1505 | SI-CIJ9090 |
| Linx | 1240 | SI-CIJ9020 |
| Matthews | L-219 | SI-CIJ9000 |
| Matthews | L-9219 | SI-921 |
| Videojet | 16-1050 | SI-125 |
| Videojet | 16-2505 | SI-255 |
| Videojet | 16-2525 | SI-252 |
| Videojet | 16-2535 | SI-253 |
| Videojet | 16-2565 | SI-256 |
| Videojet | 16-3400 | SI-340 |
| Videojet | 16-4205 | SI-425 |
| Willett | 201-0001-601 | SI-CIJ9000 |
| Willett | 201-0001-401 | SI-401 |