Your Products. Your Information. Our Technology. Versatile Printing Solutions from Squid Ink Manufacturing.
Squid Ink specializes in manufacturing industrial inkjet printers and high-quality industrial inkjet inks for the packaging industry. Our 30+ years of experience in the coding and marking industry has helped us develop printing systems for numerous applications ranging from food and beverage, automotive, building products, pharmaceuticals, consumer goods, and more.

While our products provide an excellent solution for printing on corrugate cases, trays, Styrofoam, wood products, and more, we also specialize in printing on non-porous products such as plastics, metal, glass, electronics, flexible film, and other non-absorbent surfaces.
How do we do it? We've paired our hi-resolution printing systems capable of running UV LED curable inks – CoPilot, CoPilot Max, CoPilot Max 512i, and CoPilot Gemini with our Squid UV LED curing systems. Squid UV is capable of curing inks in a 20mm x 80mm area from a single illumination module that can be doubled to cure an area of 40mm x 80mm or 20mm x 160mm with the addition of a second system. We also have a water-cooled UV system that features a 40mm x 160mm curing area. The systems feature an advanced LED module to provide consistent luminance, resulting in a reliably cured product, every time.
Our UV printing systems can print up to 18 mm (CoPilot) to a much larger 70 mm (CoPilot Max, CoPilot Max 512i), or up to a massive 140mm (CoPilot Gemini) print height from a single printhead.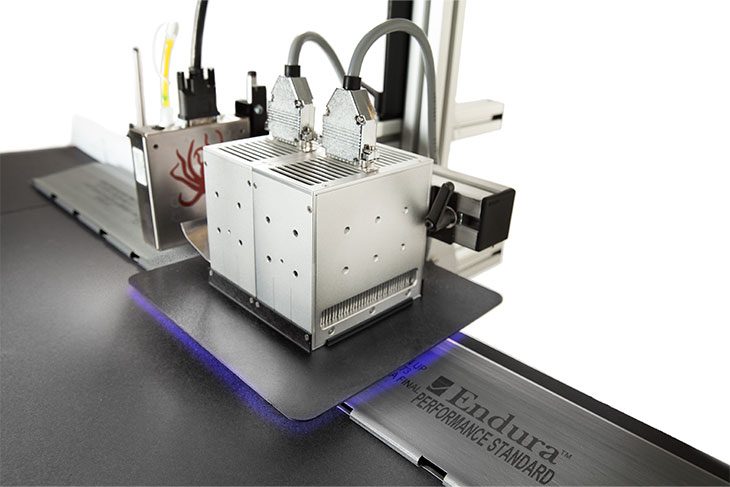 If you've ever printed on flexible film or have seen these printed products, you know that print quality leaves much to be desired. Squid Ink's non-porous printing technology is here to change your perception of print quality!
The examples shown below feature the CoPilot Max UV LED system replacing competitive DOD technology to print on various plastic films. There is a clear difference and improvement in print quality between the two printers. In addition to print quality, the users in these examples benefitted from increased productivity, reduced downtime, lower maintenance, and the ability to run different colors with a simple printhead flush. The UV LED systems offered low maintenance and immediate curing once the product passed under the UV LED light.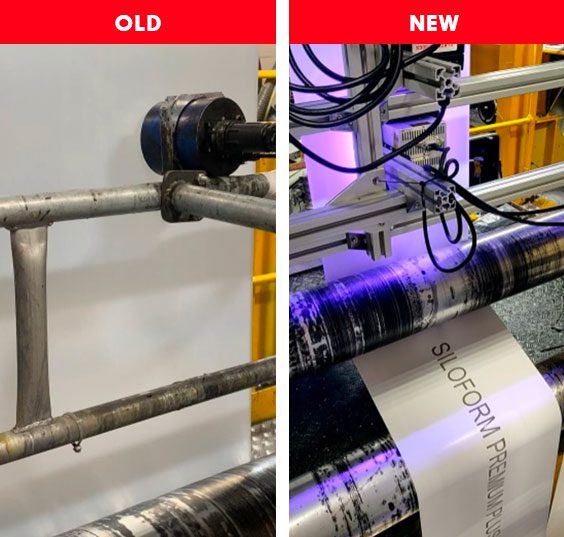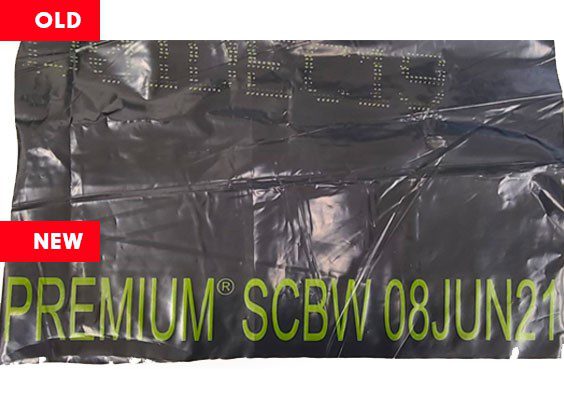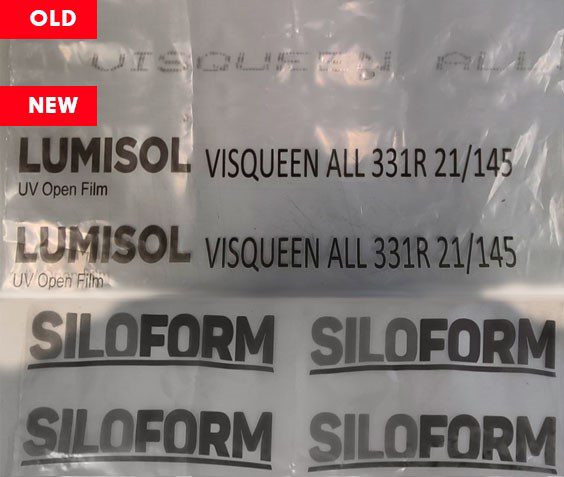 Do you need to print on porous or non-porous products? Visit our website today to see how Squid Ink's family of laser, CIJ, and hi-resolution printing systems can provide an affordable solution to meet your product marking needs!